In order to guarantee our customers the best service, we provide trained staff and with experience that will help them during all operations.
In addition, we care about everything to work properly, so we also do a series of quality services and verification in the exporting country, consisting of:
We have representatives in several exporting countries
We make ground operations and maritime surveillance
We maintain direct communication and perform regular updates
We emphasis on monitoring the goods until delivery to the customer
We check the general condition of the article and cleaning
We control the containers are perfectly sealed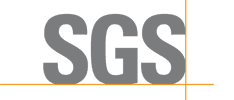 Founded in 1878, SGS Group is the world's largest organization in the field of inspection and quality. It operates in 140 countries through its network of affiliated companies with over 850 offices, 340 laboratories and 59.000 employees. It is the world leader company in inspection, verification, testing and certifications, and its wide range of services makes it a unique institution.
Its core activities include inspection and monitoring of international trade in agricultural products, minerals, oil and petrochemicals, industrial equipment and consumer goods. Over the years, SGS has expanded its activities to non-dependent business areas as quality assurance.
All services offered by SGS have two important characteristics: they help minimize risks and provide an independent character.
Link: www.sgs.com
Humber Inspection International
 

is an innovative, leading supplier of professional inspection services and specialist marine.

The company was established near the port of Immingham, UK, in 1993 by Managing Director, Alan Wilson. Their international network of offices allows them to provide their clients with first class services around the globe. The company is continually researching new markets and expanding its worldwide network through a combination of their own wholly owned companies and similarly sized associated partners.

Humber Inspection International is the preferred inspection partner of many leading international trading companies, shipping companies and insurance agencies.

Enlace: www.humberinspection.co.uk